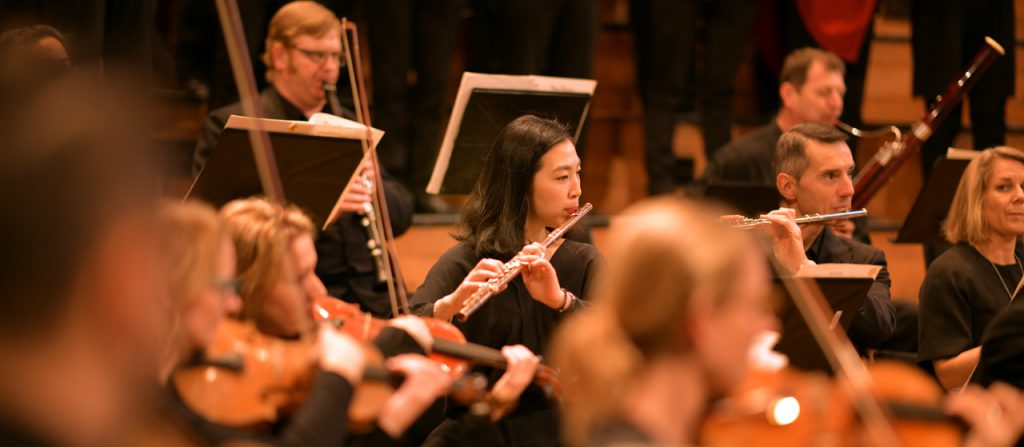 The Bach Musica NZ Orchestra consists of professional players from across the Auckland region. A number of them also play with the Auckland Philharmonia and the Auckland Chamber Orchestra; others are freelance artists and professional itinerant instrumental teachers.
Membership in the Bach Musica NZ Orchestra is by invitation of the Musical Director. If you would like to apply please contact ritapaczian@worldnet.co.nz
Yanghe Yu is the Concertmaster of Bach Musica NZ, and a first violin with the Auckland Philharmonia Orchestra. Born in China, Yanghe began playing violin at the age of five. He received his Bachelor of Arts (Music) degree from China Conservatory and Masters of Music at San Francisco Conservatory of Music. His former teachers include Wei He, Catherine van Hoesen and Kathleen Winkler.
The Concertmaster
Yanghe served as tutti first violin in Zhejiang Symphony Orchestra from 2011 to 2012, and was awarded a violin fellowship with the New World Symphony from 2015 to 2016. He also played as substitute violinist with San Francisco Symphony during their 2015-2016 season. Yanghe is an active chamber musician and teacher, he attends many music events with world-class reputations as either performer or tutor, including the Salzburg Music Festival (2010), Valdres Music Festival in Norway (2013), and Casals Music Festival in San Juan, Porto Rico (2016). In 2013 he was a semifinalist in the Irvine M. Klein International String Competition, and he was the winner of the San Francisco Conservatory of Music Concerto Competition in 2014.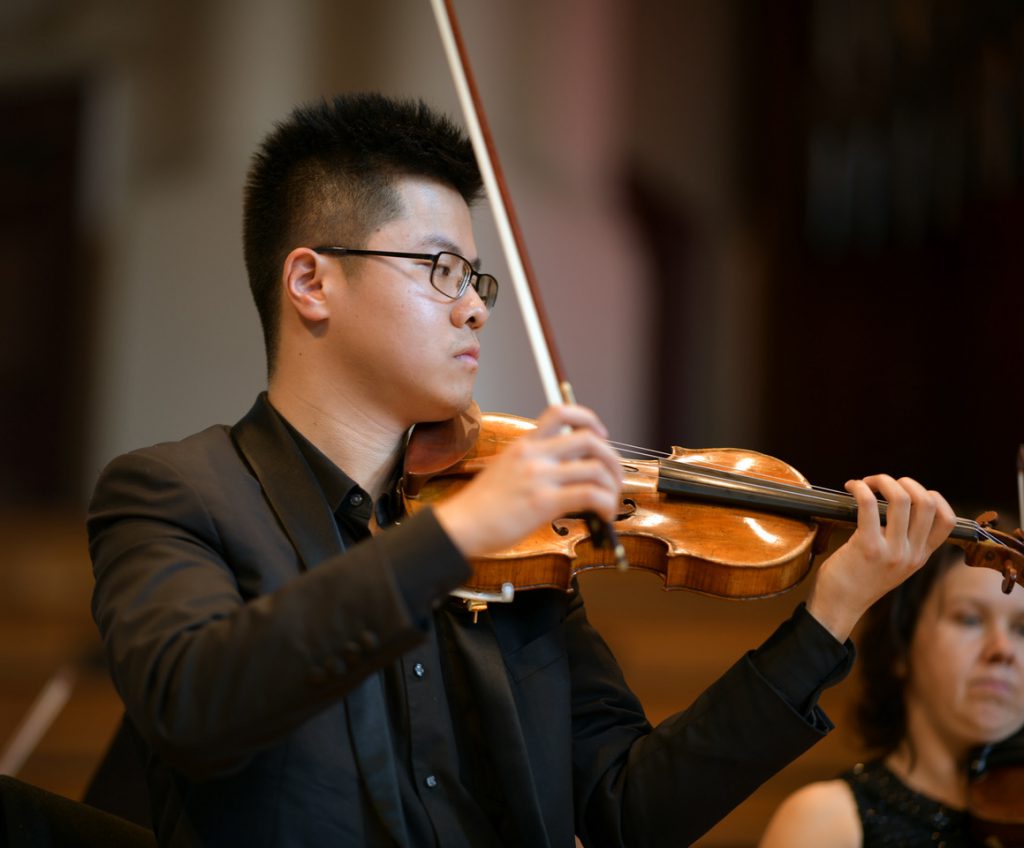 Yanghe joined the Auckland Philharmonia Orchestra in 2016. From 2017 Yanghe became the violin tutor of Auckland String Quartet Summer School, he has been the Concertmaster of Bach Musica NZ since 2018. As a soloist, Yanghe has performed with San Francisco Conservatory's Orchestra, the Stockton Symphony Orchestra, Bach Musica NZ, and also with the Auckland Philharmonia Orchestra in one of their season main series of 2018.
Yanghe Yu Performs on a Nicolas Vuillaume Violin from 1862, and enjoys life in Auckland with his lovely wife and son.